Laknath

Ashwin De Silva

PhD Student at Johns Hopkins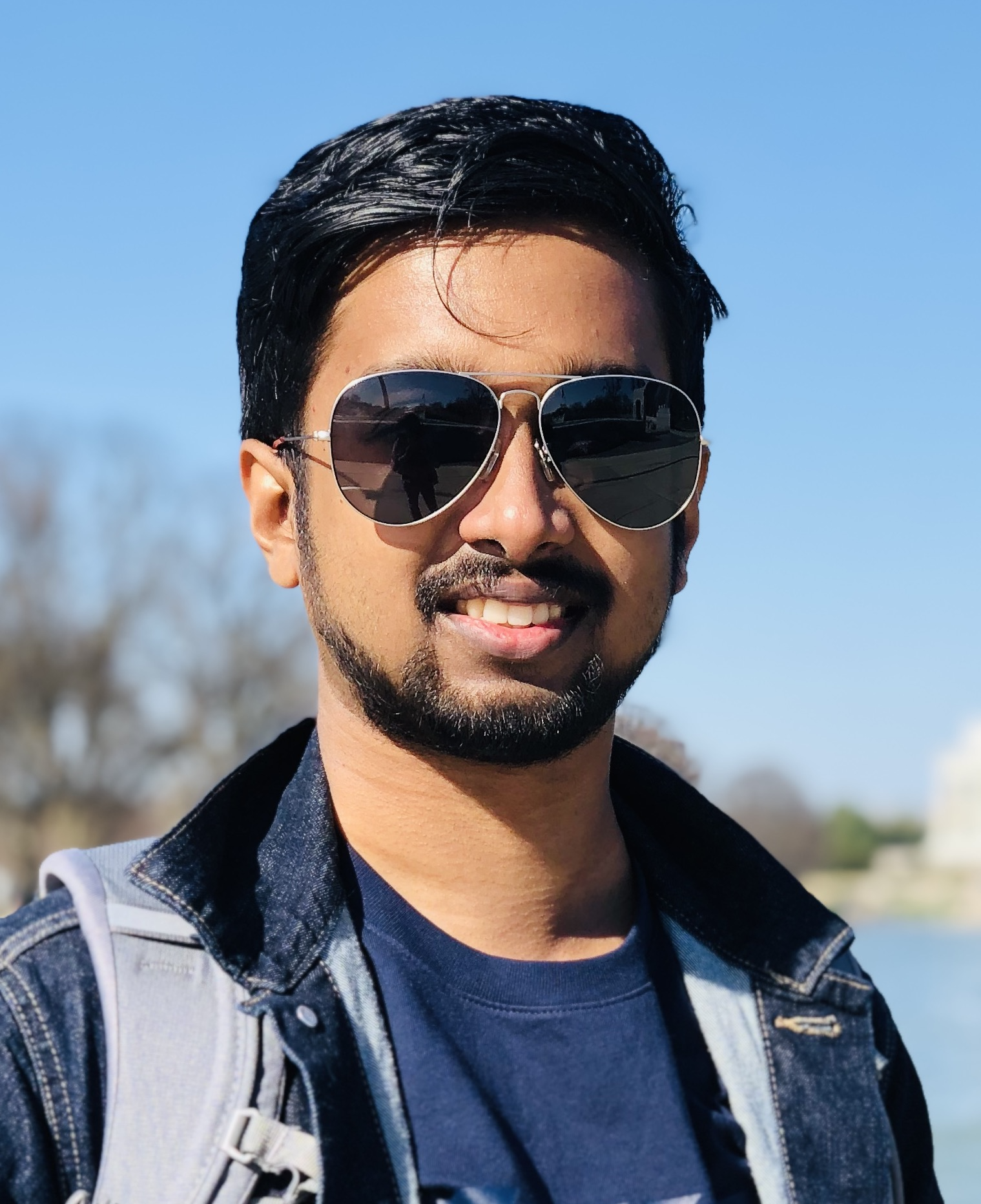 Hello there! My name is Laknath Ashwin De Silva (ලක්නාත් අශ්වි​න් ද සිල්වා in Sinhalese script). I am a second-year PhD student in the Department of Biomedical Engineering at Johns Hopkins University, where I am fortunate to be advised by Dr. Joshua Vogelstein and co-advised by Dr. Pratik Chaudhari (UPenn) and Dr. Carey E. Priebe (JHU).
I broadly work on machine learning, with an aspiration to strive towards reducing the gap between artificial and natural intelligences. My doctoral research is currently focused on out-of-distribution (OOD) generalization, robustness to distribution shifts, and domain adaptation. Additionally, I am interested in causal inference, generative modeling, cognitive neuroscience, and biomedical data science. In the past, I have worked on a number of computer vision and signal processing problems.
I received my Bachelor's degree in Biomedical Engineering from University of Moratuwa, Sri Lanka in 2020 ( ranked 1st among ~950 undergrads in the Faculty of Engineering). I completed my thesis on "Designing a Cost-Effective Dry Contact sEMG Sensor System for Controlling a Bionic Hand" with Dr. Simon Kappel and Dr. Thilina Lalitharatne.
I have worked as a Research Assistant at the Florey Institute of Neuroscience and Mental Health, University of Melbourne, Australia in 2017 and 2018 under the supervision of Prof. Steve Petrou and Prof. Saman Halgamuge. There, I developed ML & Signal Processing software for modelling genetic epilepsy using high density multi-electrode array (MEA) signals recorded from in-vitro neuronal networks.
I have worked with Dr. Steffen Bollmann (Center for Advanced Imaging, University of Queensland, Australia) on developing fully convolutional networks to unwrap wrapped phase in QSM images.
Outside work, I love spending time with my wife Malsha, playing the piano, hiking, and trying out new recipes. I am an avid fan of astronomy, history, science-fiction (Star Wars!), fantasy, and anime!
news
| | |
| --- | --- |
| Oct 23, 2022 | Our work on "The Value of Out-of-Distribution Data" won the best short paper award at the OOD-CV workshop, ECCV 2022! 🏆 |
| Oct 20, 2022 | 1 Paper accepted to the NeurIPS 2022 workshop on Distribution Shift, New Orleans, LA! 💫 |
| Aug 22, 2022 | Our paper titled "The Value of Out-of-Distribution Data" got accepted to the OOD Generalization in Computer Vision workshop at ECCV 2022, Tel Aviv, Israel! 💫 |
| Jul 17, 2022 | Attended ICML 2022, Baltimore, MD in person. |
| Jun 19, 2022 | Attended CVPR 2022, New Orleans, LA in person. |